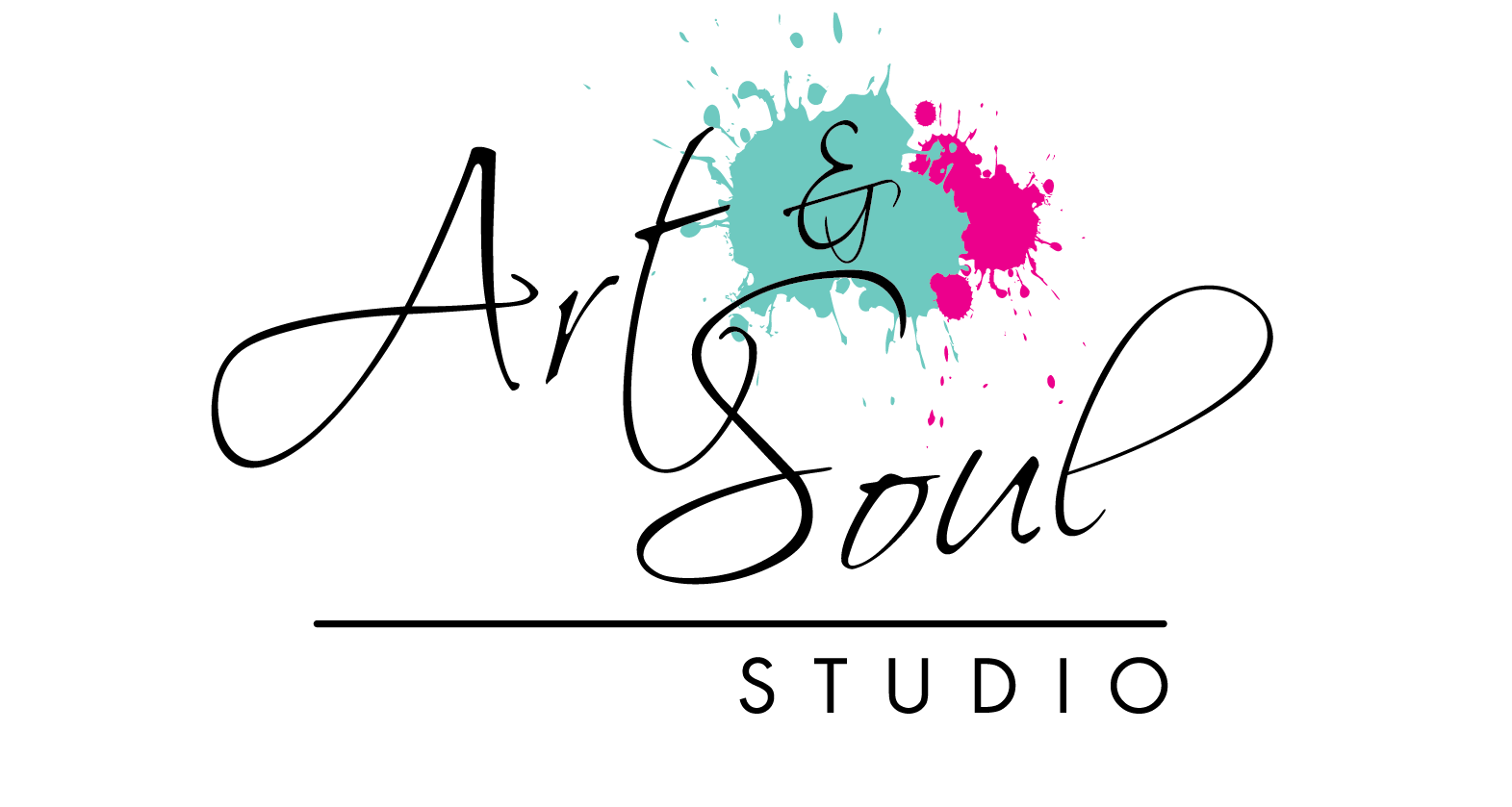 The studio will be closed Saturday, February 25th.
Have a great weekend !
Winter Break Workshops – February 20th through 24th at 11:00 am to 2:00 pm
$40 each or $35 with a sibling/friend  •••  Pizza and a drink included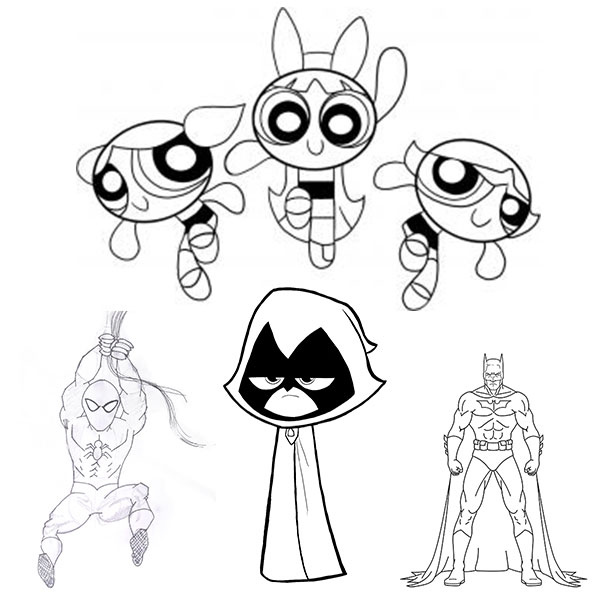 Thursday, February 23rd: Superhero Cartoon Drawing
Ages 5 to 12
Learn how to draw your favorite Superheroes with Mike, our cartoon teacher! Students will learn the process of character construction and expression.
Students will be guided in the creation of their own characters.
Register for Superhero Cartoon Drawing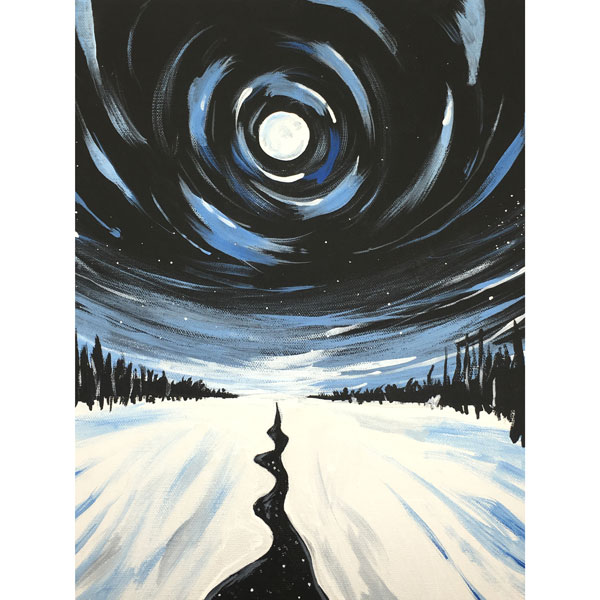 Friday, February 24th: Starry Winter Night Painting
Ages 5 to 12
Paint a starry winter scene with James. Students will be guided through the step-by-step painting process.
Students will paint on an 11" x 14" canvas.
This Workshop Is Full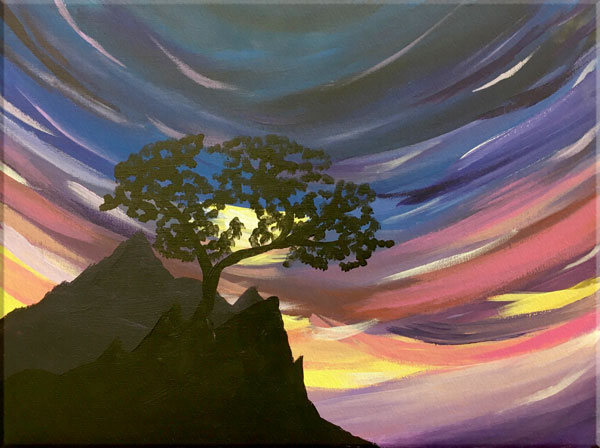 Upcoming Open Art Workshops
Saturday, March 4th from 1:30 pm to 3:30 pm
Silhouette Sunset
Nicole will guide you step-by-step in painting a beautiful silhouette sunset.
Choice of canvas size:
$35 for an 11″ x 14″ canvas
$40 for a 16″ x 20″ canvas
Special Inclusion Art Class for
Individuals with Special Needs
This art class will focus on the special needs of individuals. A weekly themed art lesson will incorporate a variety of art materials and tools. Students will explore their creativity while working on their individual skills.
Class is held on Saturday from 10:00 to 11:00 am
**This class is for children (ages 5 to 17) with their caregiver or aid*
Register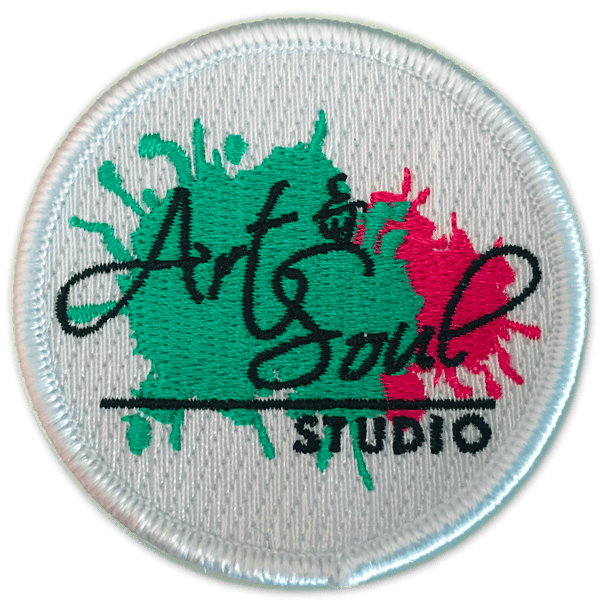 Girl & Boy Scout Patch
Troop leaders, do you have Girl Scouts and Boy Scouts who are working on their art, drawing, and or painting patches/merit badges?
Give us a call or send an email to schedule your troop's workshop.
Art & Soul Studio is a Girl Scout approved location!
Art & Soul Studio is located at
127-21 Smithtown Blvd.
Nesconset, NY 11767
Phone: (631) 780 – 6001
Art & Soul Studio
Art & Soul Studio
127-21Smithtown Blvd
Nesconset, NY 11767
(631) 780 -6001